Interactive Christmas: Revolutionize your Advent Calendar with Online Raffles
The tradition of the Advent calendar is deeply rooted in the festive Christmas culture. Every day, a small window is opened, revealing a chocolate, a toy, or another little surprise.
But in the digital age, why not add a modern twist to this century-old tradition? With Boom Boom Shot, you can turn your Advent calendar into an engaging and festive experience through a raffle.
Whether at your workplace, your retail store, or to attract new customers in your bar, this guide will walk you through setting up a festive Christmas draw seamlessly with Boom Boom Shot.
The Concept of the Draw-Based Advent Calendar
Instead of gifting a predetermined treat each day, imagine if each window of the calendar was a chance to win a unique prize? Every day, participants can enter a giveaway for a variety of rewards, ranging from small to big. With Boom Boom Shot, setting up such a calendar is simple and efficient.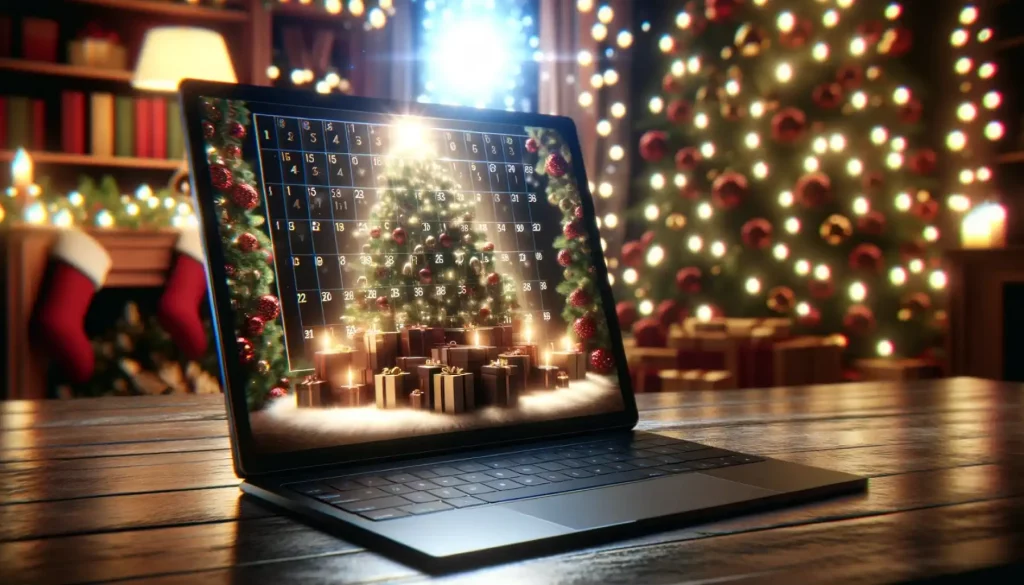 How Does It Work?
Calendar Setup: Create 24 (or 25 if you include Christmas Day) separate draws on Boom Boom Shot, each corresponding to a day in December.
Diverse Prizes: Vary the rewards. Smaller prizes could be discounts, samples, or goodies, while bigger prizes might be flagship products, experiences, or even trips.
Daily Engagement: Encourage participants to return each day for a new chance to win. This can boost daily engagement and strengthen loyalty to your brand or business.
Benefits of the Draw-Based Advent Calendar
Anticipation and Excitement: The daily anticipation of discovering the prize of the day and entering the draw makes this version of the Advent calendar especially thrilling.
Engagement and Interaction: With a daily raffle, participants are encouraged to regularly interact with your brand, thereby enhancing brand awareness and engagement.
Flexibility: The calendar can be tailored to any brand or business, from online shops to local eateries.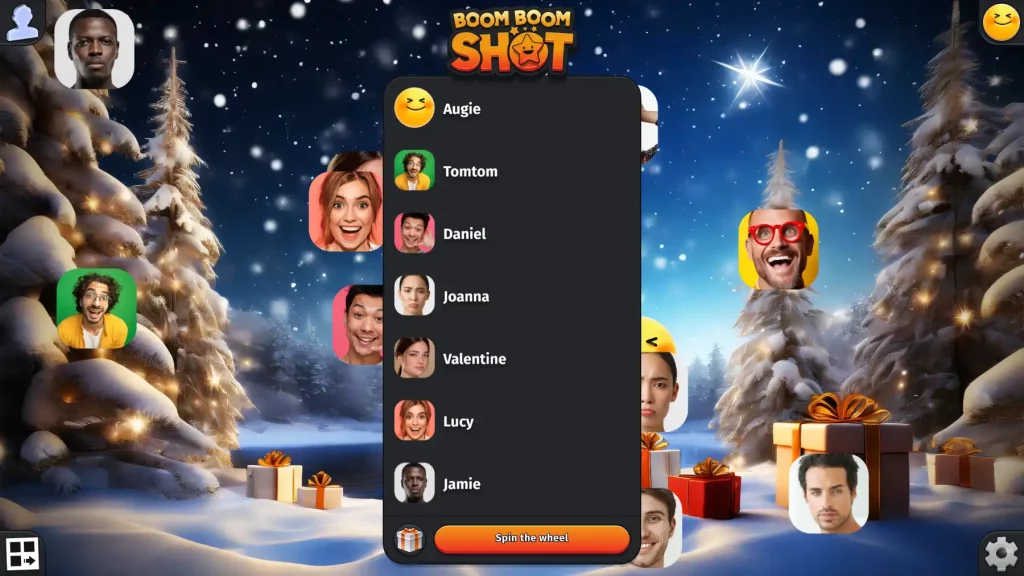 Prize Ideas for Your Christmas Calendar
Products or Services: If you're a business, offer your products or services. It's also a great way to showcase new products.
Exclusive Experiences: Think workshops, classes, or exclusive tours.
Digital Content: E-books, video tutorials, webinars, or even festive wallpapers.
Discounts and Deals: Offer exclusive discount codes or special deals for your services.
Conclusion
The draw-based Advent calendar is an innovative way to celebrate the festive season. Not only does it add a modern touch to a beloved tradition, but it also offers a unique opportunity to engage your audience in a fun and festive manner.
With Boom Boom Shot, implementing this idea is straightforward and effective. So, why not give it a try this year?