Embed a YouTube playlist at your party games
Boom Boom Shot has a great integration with YouTube that allows you to listen to music and play videos while you have fun during your party games.
Boom Boom Shot is an online sweepstakes app that can be used at party games (bachelor party games, bachelorette party games, Christmas party games, and so on!) and you can sign up for free!
Follow these 3 steps to embed YouTube into your next online sweepstakes and pump up the music:
Step 1: Click on media player
To do so, click on the media player icon located on the left side of the screen.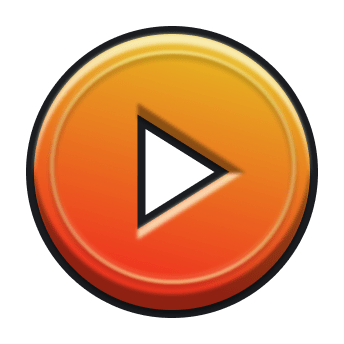 This will make the video player appear.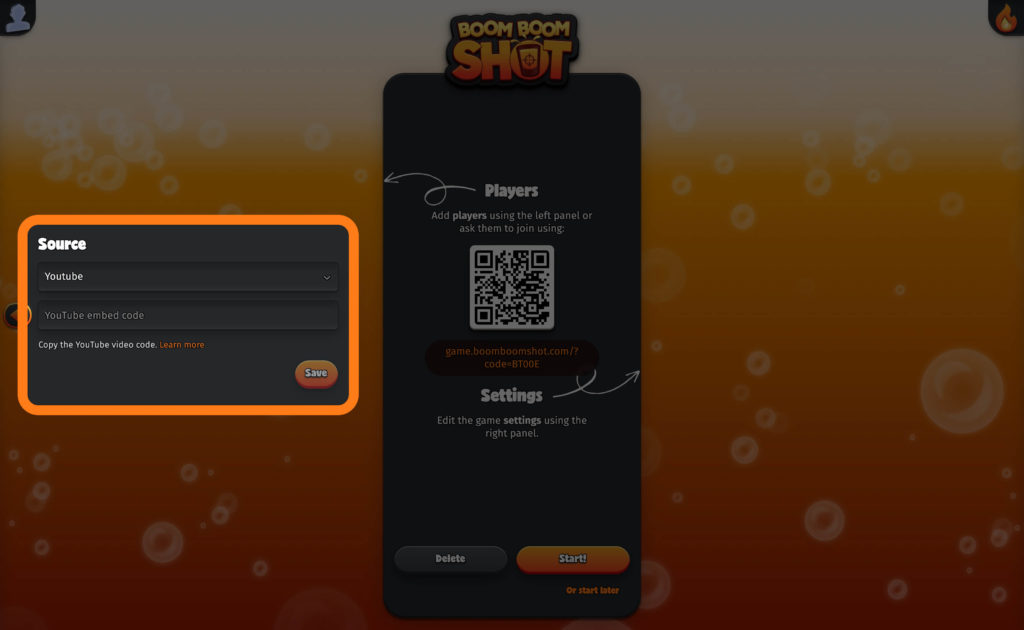 Step 2: Go to YouTube and find the video
On YouTube, go on the video you wish to embed and copy its code or URL.

Step 3: Paste embed link into your party game sweepstake
Back on Boom Boom Shot, make sure to select "Youtube" as the source, and simply paste the URL or video code on the input before hitting "Save".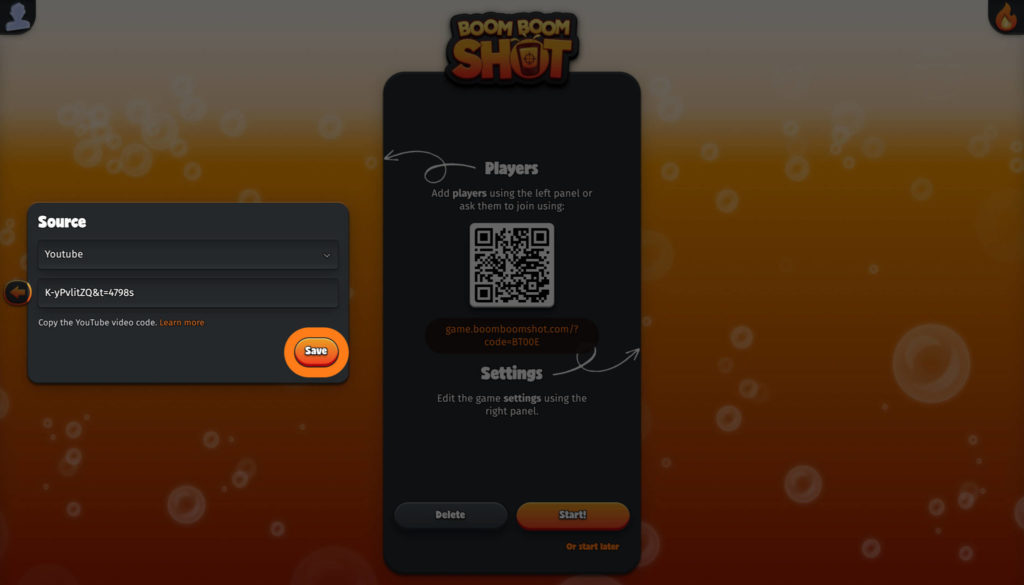 That's it! You can now play your video directly within Boom Boom Shot!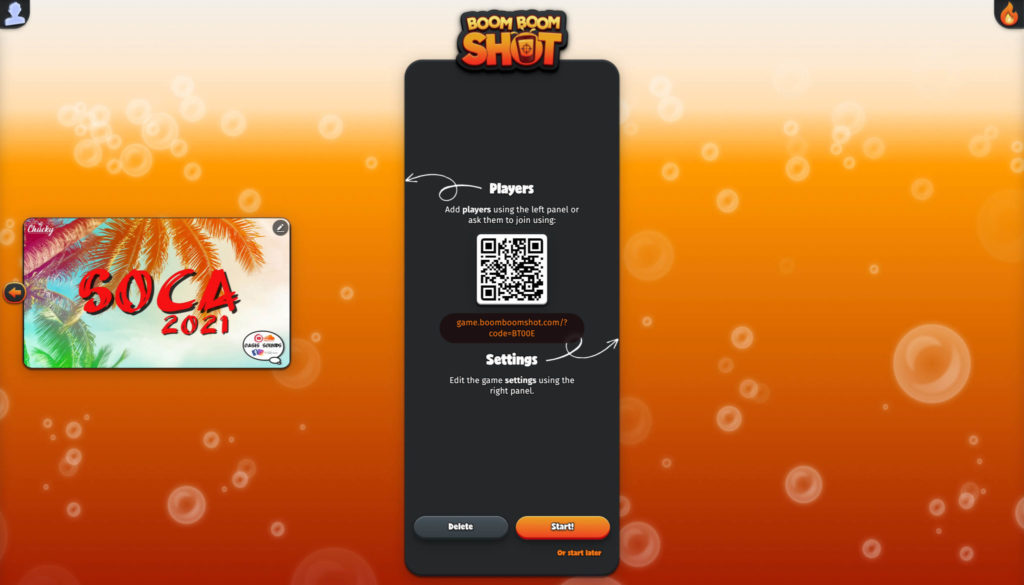 Note that Boom Boom Shot will pause the video at each start of the wheel. If you prefer to play just music, you can follow this step by step tutorial on how to embed Spotify.
If you have yet to try Boom Boom Shot and you have read this entire article, now is the time to sign up for free and create your first party game sweepstake.